Well, the Chicago PBS Studio was a buzz last night with the airing of Nathan's concert special for our Chicagoland viewing area, to say the least.
They did more interview taping for future footage of Nathan, that will be viewed nation wide.
MANY CD's, DVD's, Concert tickets, Meet and Greet packages were flying out the door.
So many positive comments coming into the phonebank from callers that were in awe of Nathans voice, talent, looks ect.
It was a fun night and an honor for the Mrs. & I to be part of.
Nathan was SO appreciative of all the support the fans, here are giving him. Anne*, with all the excitement, it slipped my mind about the UK tour. Sorry
Still keeping my fingers crossed for ya. But Nathan was so humbled by all of us being in his corner rooting for him.
Here are a few pics from last night in the very busy WTTW studio.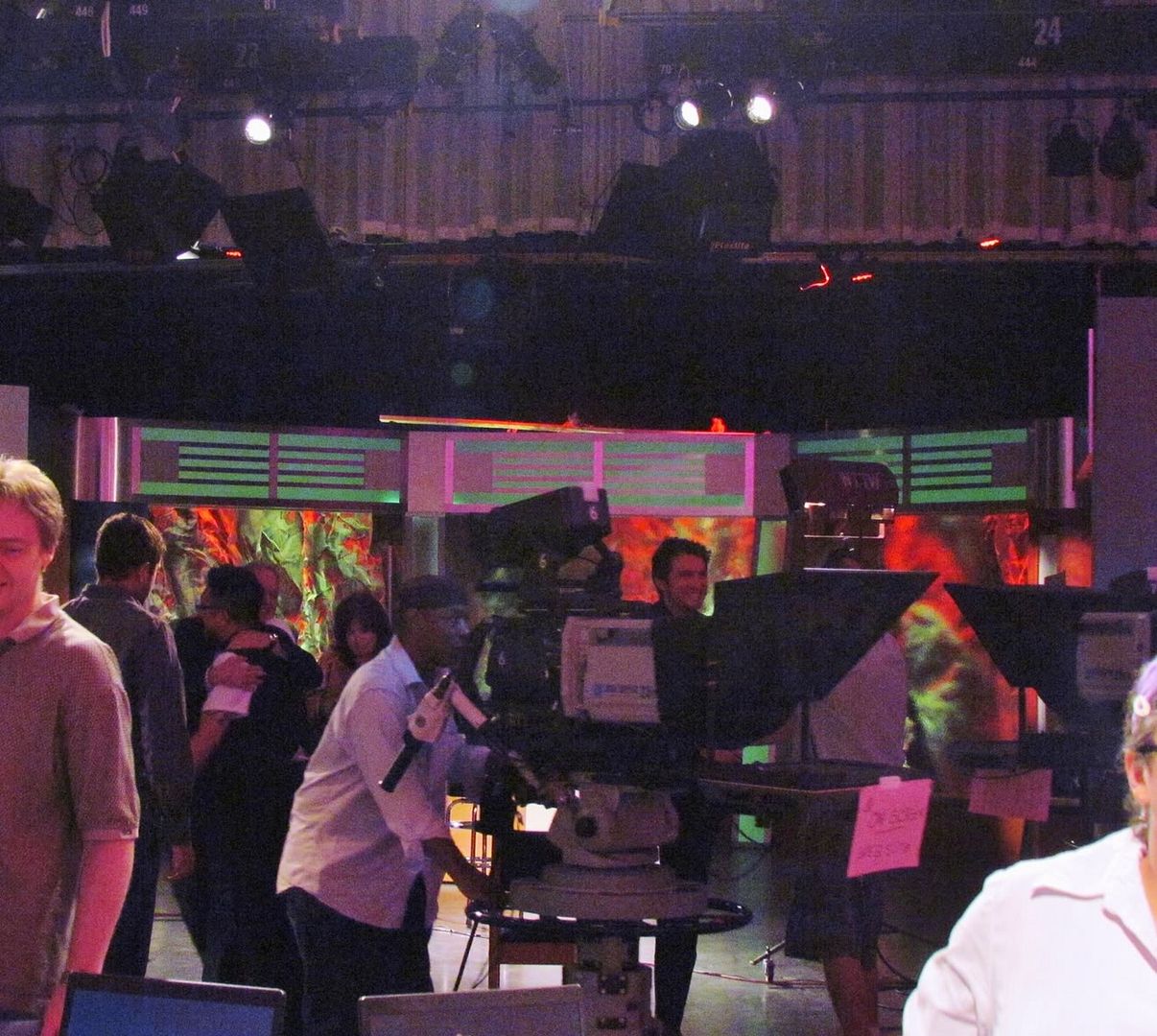 Nathan getting ready to tape his response to a question about Christmas & the Pacheco family.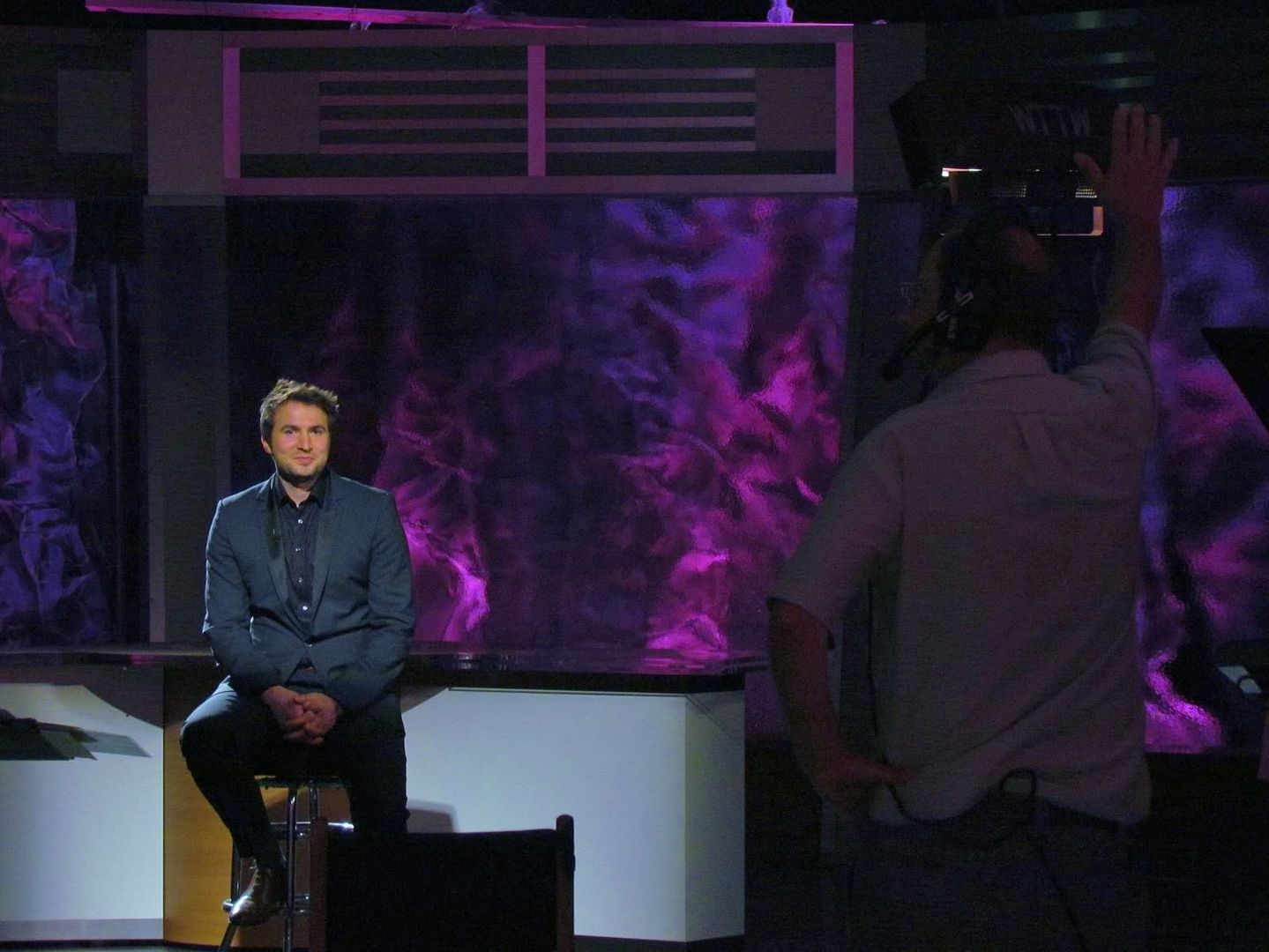 Nathan getting ready to go on LIVE with our hosts.